Welcome to the InfoComm 2018
28 February 2018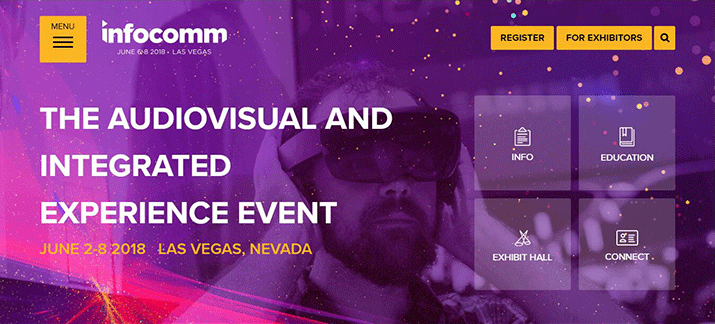 Welcome to the InfoComm 2018!
The 2018 InfoComm Show will be held in Las Vegas during June 6-8. Almost 1,000 Exhibitors, from more than 30 countries will be presenting at the show; 60,000 attendees from over 80 countries are going to
join this international event. Longjoy Tech Inc, with our latest technology solutions, will be at BOOTH
#N1178, please stop by and join us for a chat. To set an appointment with us, or need an InfoComm
Pass, please call: (949)430-6359, or send an email to: longjoytech@gmail.com.